White Metal Ceiling Air Supply Valve
DS MVHR 19
---
SPECIFICATION DETAILS
The MW124 is 125mm in diameter and manufactured from white Epoxy Powder Coated Steel. The valve has a male spigot to fit inside of the duct.
The MW124 supply air valve is fully adjustable and has a locking nut mechanism to fix the position of the control disk upon commissioning.
The MW124 is supplied complete with a retaining ring and pre-drilled fixing holes positions to hold the valve in place.
The MW124 has be designed for use with Verplas Sstem 125mm Round.
Max/Min operating temperature – +100 deg C to -20 deg C
| | |
| --- | --- |
| Part number | MW124 |
| Size | 125mm |
| Weight | 345g |
| Colour | White |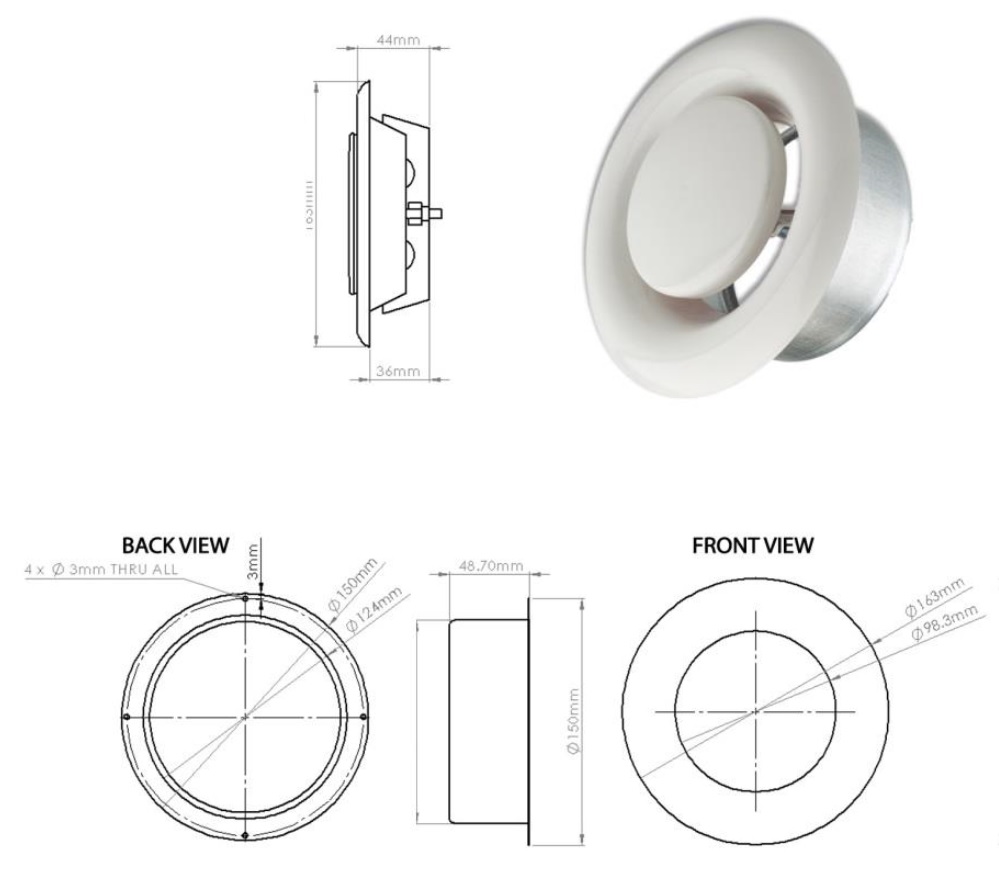 ---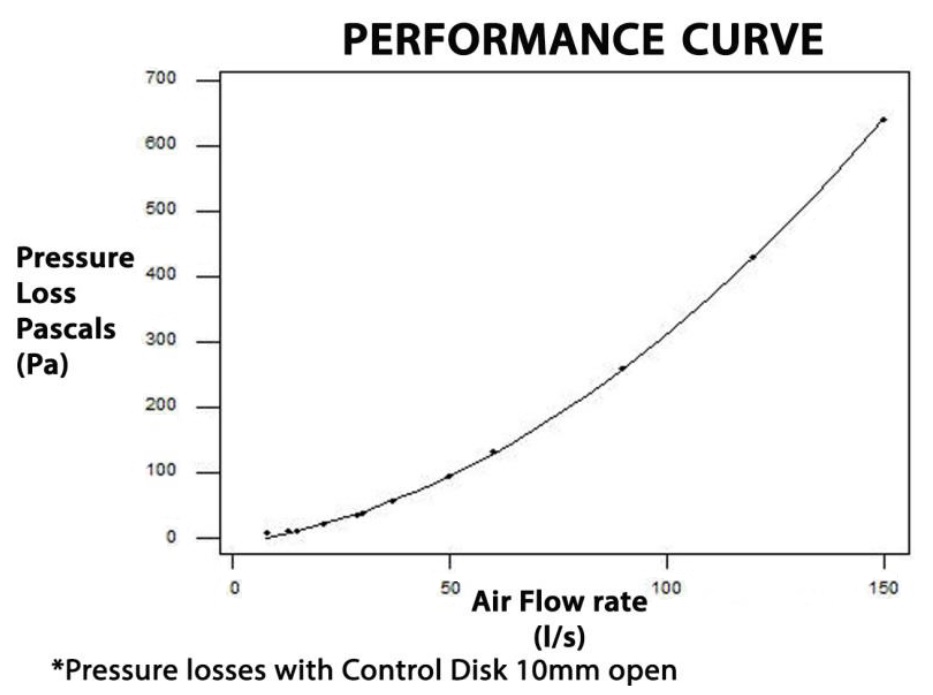 | Air Flow | Resistance |
| --- | --- |
| 8 I/s | 6.00 pa |
| 13 I/s | 9.50 pa |
| 21 I/s | 19.50 pa |
| 30 I/s | 36.42 pa |
| 60 I/s | 132.00 pa |
| 120 I/s | 430.00 pa |