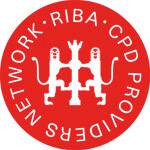 The RIBA's interesting and varied CPD programme keeps architects and other construction professionals up to date with the right skills and core competencies.
Using underfloor heating effectively – Our CPD
OMNIE specialises in providing Underfloor Heating for complex UK floor constructions such as timber and acoustic.
OMNIE offers training in the form of RIBA approved CPD Courses. The training explains the science behind how UFH and radiators work, and how this relates to new design principles. It describes the constituent elements of any UFH system and how these inter-relate.
Participating in a RIBA approved CPD course will keep your practice up to date with the latest design and application innovations in Underfloor Heating. Our CPD focuses on Underfloor Heating as both a generalist subject but also how Underfloor Heating can be used effectively in all UK constructions including timber and acoustic.
Does a CPD course sounds right for you? If you require more information on RIBA approved CPD Courses or other courses, please call OMNIE on 01392 36 36 05 or email your area sales manager by region below;
London and Home Counties : Peter Kent peter.kent@omnie.co.uk
North and Central : Dave Evans dave.evans@omnie.co.uk
South West England & Channel Islands : Rob Shute rob.shute@omnie.co.uk