Insulated Ductwork
DS MVHR 13
---
Insulating ducts in air distribution systems used for ventilation, heating or cooling is often required to minimise heat loss or prevent condensation on or in the duct. OMNIE has a complete range of well‐insulated ducts, which are extremely easy to install and maintain. They are available in two diameters and bends. Several accessories including terminals and air tight external duct seals complete the offering.
The advantages at a glance
Very well insulated and sound absorbing duct;
Low pressure loss due to the very smooth inner surface
Light material, easy to cut, elastic and pliable, impact
resistant (i.e. no dents),
Doesn't rust
Comes in duct lengths of 2m
Condensation
There is a risk of condensation in or on ductwork if the air in the duct is colder than the ambient air (or vice versa). Therefore, it is very important to use insulated ductwork
if such conditions could occur. The high insulation value of the duct, including the couplers, also reduces heat loss.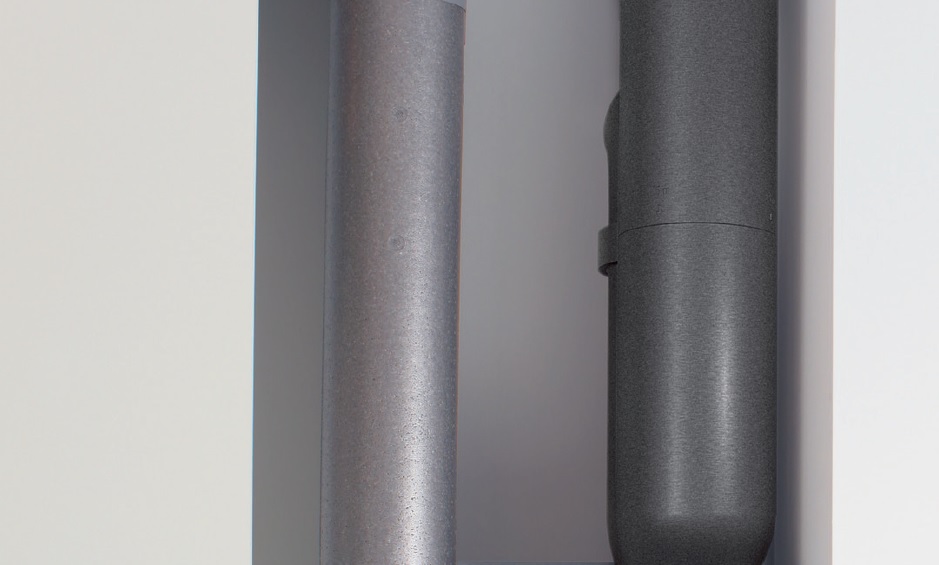 ---
Features
Note: Only use a soft brush, i.e. not wire, to clean the inner layer to avoid damage
| Material | EPE |
| --- | --- |
| Density | 30 kg/m3 |
| Heat transfer coefficient | 0.041 W/m.K (EN 12667) |
| Thermal resistance | R = 0.56 m2.K/W |
| Temperature range | Min -300C | Max +600C |
| Wall thickness | 16mm |
| Fire class | B1 (DIN 4102) |
| Function | Transport of air ventilation and/or heating and/or cooling |
| Airtightness | C (EN 12237:2003) |
| Colour | Grey |
| Material couplers and brackets | PP |
| Material Y-piece | EPP |
---
Diagram pressure loss as a function of the flow rate (L=1M)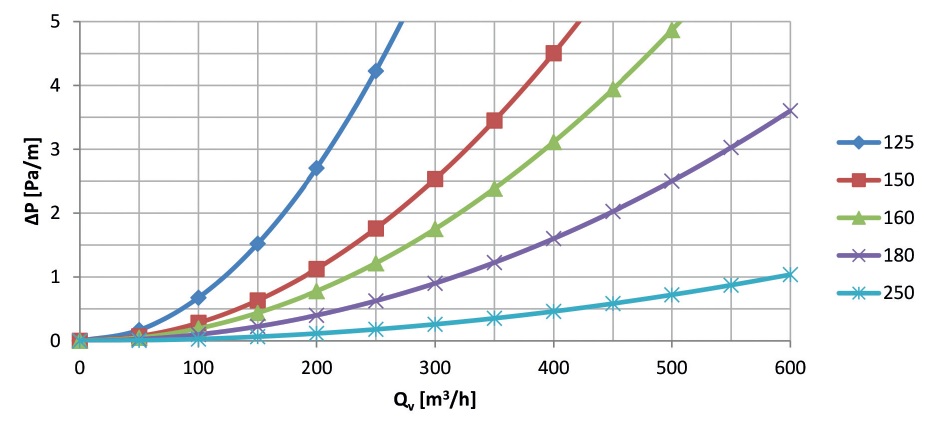 ---