The Last Word in Glamping
Little Coombe Farm, down on the coast of Devon, is considered to offer the most comfortable and glamorous form of camping – or Glamping – possible. Four cedar clad yurts provide every creature comfort and are set in woodland setting overlooking a beautiful river valley. Also, just in case the West Country weather isn't warm enough, there's now OMNIE underfloor heating to keep the glampers comfortable.
Owl Yurt and Pheasant Yurt each comprise of an 8m diameter main structure containing the master bedroom suite, complete with shower room, toilet and spacious lounge/kitchen/diner which leads onto a 4m diameter second bedroom with adjoined wet room. OMNIE LowBoard underfloor heating, which is part of the our well proven range, has been installed to deliver controllable warmth within accommodation where radiators would look as out of place as a staircase.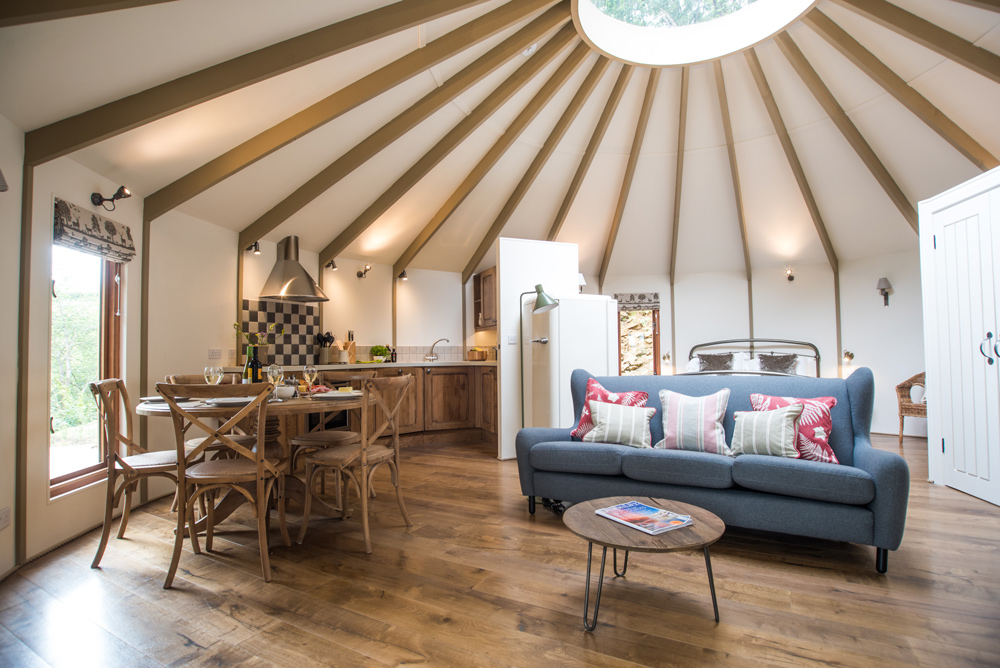 While the construction of the LowBoard panels helps keep overall floor depth to a minimum, our in-house design team specially created an installation layout to respect the circular floor plan of the yurts, which is able to deliver maximum efficiency from minimum pipe lengths. The seven pipe runs totalling 360 metres in length are connected back to one of our compact manifolds which measures just 615 x 415 x 100mm and is able to deliver a flow of 310 litres per hour. The system is designed to have a flow temperature of 550C and a return temperature of 450C optimizing boiler performance. The LowBoard system has been laid over a suspended timber floor construction that has insulation within the void depth, while 22mm thick wooden flooring covers the pipework that still allows good thermal transmission.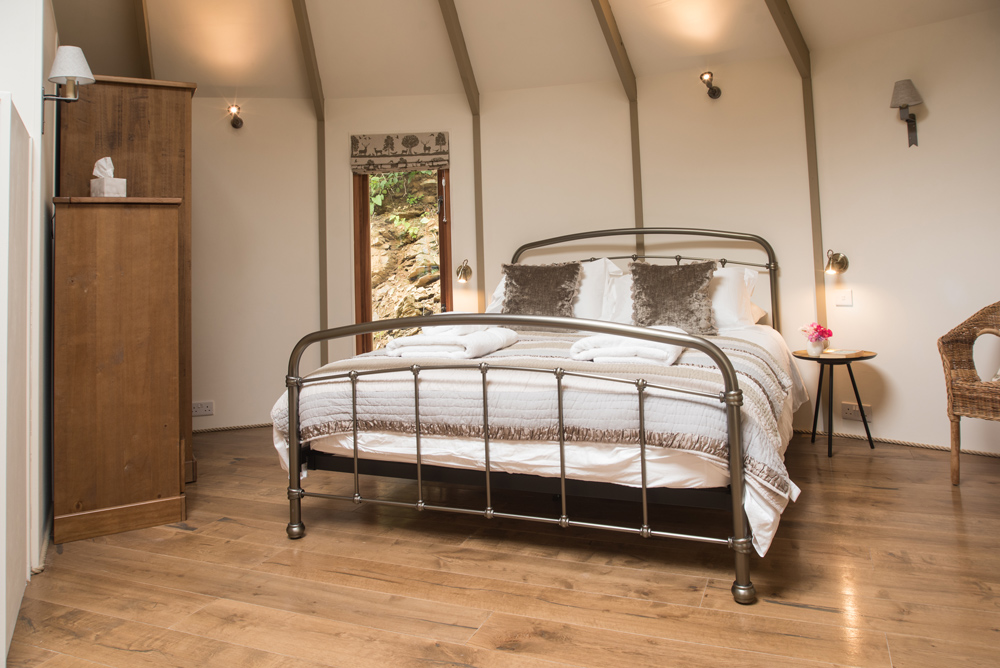 A holiday magazine offered this description of the luxury experience available at the Little Coombe Farm yurts, located near Dittisham: "Think woodland walks, hooting owls and back to nature relaxation – and combine with the most comfortable place you can think of – offering everything from dishwasher and Wi-Fi to en-suite shower and underfloor heating. So, you'll be toasty whatever the weather is doing outside." In the more conventional built environment, our comprehensive underfloor heating range offers solutions for installing across solid or suspended floor constructions on multiple storeys and are suitable for combining with any heat source from biomass or conventional boilers to heat pumps or district heating schemes.