Country Cottage Refurbishment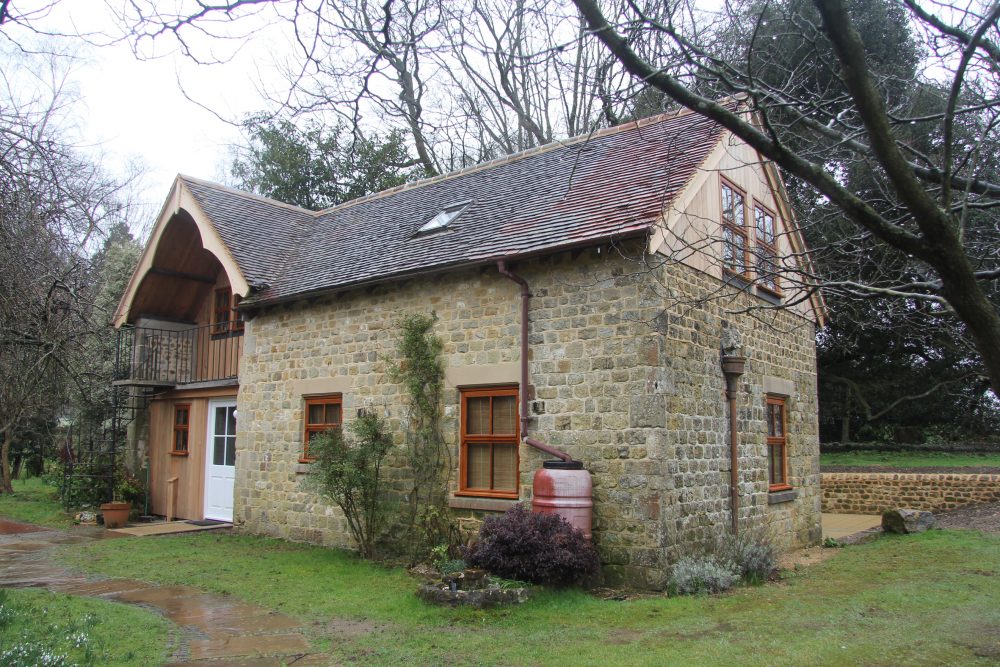 REFURBISHED BUILDING WARMED BY OMNIE UNDERFLOOR HEATING
An owner of a dwelling in Hampshire/West Sussex has completed the transformation of one of its earliest buildings by installing underfloor heating, using two of the ranges manufactured and distributed by Exeter based OMNIE. The one time pigsty, located not far from Midhurst, derelict for a time, before work began on repairing the roof and making the stone-built structure habitable. Today the old agricultural building provides care and accommodation for elderly residents with a day room on the first floor, along with a shower room and other facilities. Being keen to be green, as well as to minimize its running costs, the client has chosen to install an air source heat pump to supply the property's space heating and domestic hot water, with the underfloor heating systems – part of the Omnie range – being installed by Agincourt Contractors from Petersfield.
The Omnie's FoilBoard floating floor system was chosen for installation across the ground floor slab while Omnie's LowBoard is used upstairs. The project also made use of Omnie's precisely engineered five port manifolds to feed the various zones on both the ground and first floors. The total pipe length installed into the FoilBoard and LowBoard profiles on each of the two floors was approaching 535 metres.
Not only do the various Omnie systems – which also includes one for retrofitting between timber floor joists – offer comfort and convenience, but underfloor heating is also a proven way of bringing the optimum performance from renewable technologies, particularly air and ground source heat pumps. These are most effective and energy efficient when left to run for long periods, delivering a low temperature background warmth; while underfloor systems also free up wall space and allow old buildings to be more sensitively restored.