OMNIFLO & FORMUFLO Underfloor Heating Pipe
Our specially designed and developed pipe products are specifically engineered to work with our high performance underfloor heating systems.
OMNIFLO Pipe - PE-RT for OMNIE underfloor heating
The five-layer structured pipe achieves a high degree of oxygen tightness. The entire range is backed by decades of experience in plastics processing. A specially modified polyethylene of medium density is used for the underfloor heating pipe, the molecular structure and composition of which ensures very good thermal stability and a high degree of mechanical strength.
The pipe is manufactured by means of extrusion in one single process. The EVOH layer provides a very good oxygen barrier while the outer PE-RT layer protects the entire structure against damage. Only the best material quality from renowned manufacturers are used. Available in 12.4mm and 16.5mm.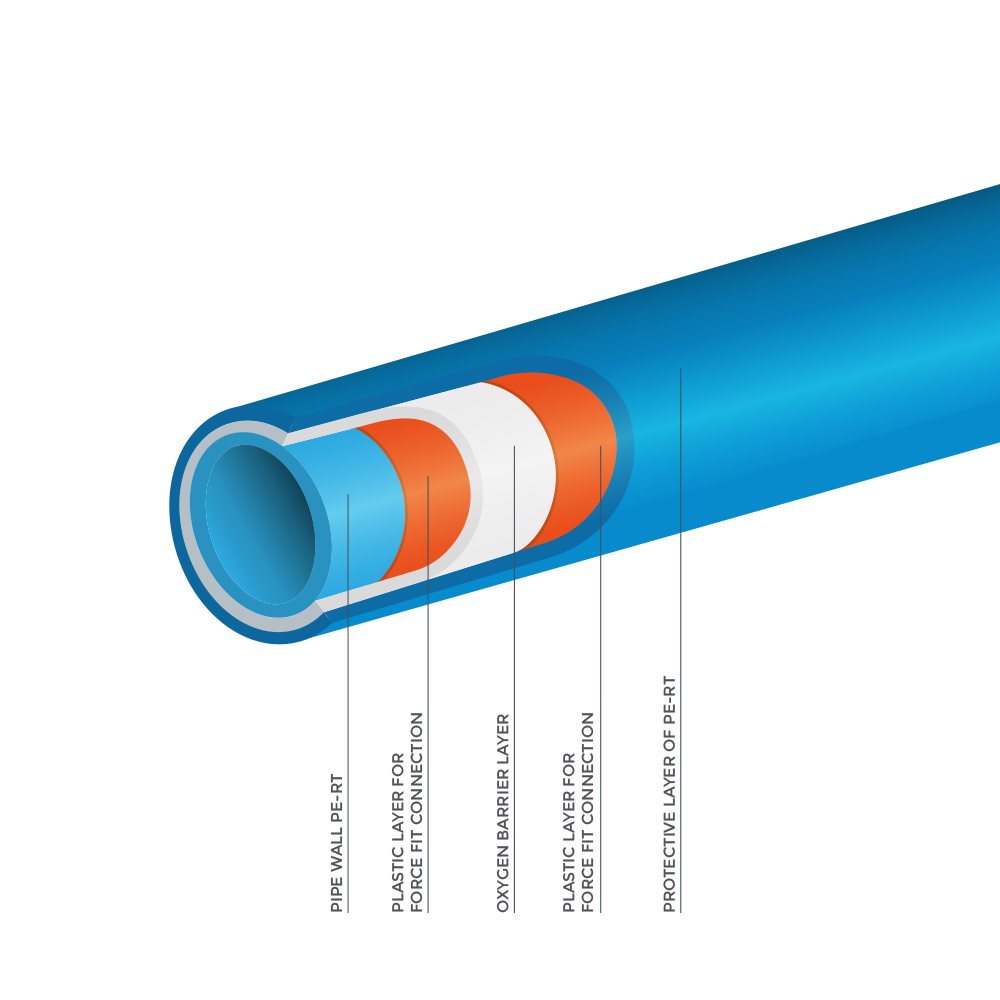 FORMUFLO Pipe - PE-RT - AL - PE-RT underfloor heating pipe
Multi-layer pipe for low temperature heating systems only, made from a 5 layer composite material with PE-RT as the inner and outer layers with a 0.25mm thick aluminium core which is bonded to the inner and outlayer using a high performance adhesive. Maximum operating pressure 10 bar; maximum operating temperature 55°C. Available in 16mm.