---
CPD Course Approved by the Royal Institute of British Architects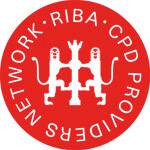 Using underfloor heating effectively
The CPD course explains the science behind how UFH and radiators work, and how this relates to new design principles. It describes the constituent elements of any UFH system and how these inter-relate.
Who are RIBA?
The Royal Institute of British Architects (RIBA) is a professional body for architects, mostly in the UK. Click here to learn more about RIBA Courses.
---
Heat Pump Training Courses
OMNIE also offer heat pump training courses for our Alpha-Innotec units.
The dates for the upcoming courses are:
29th September 2016
27th October 2016
24th November 2016
Please note that these dates are subject to change.
OMNIE do not charge for our heat pump training courses however, we ask that you please complete the following prior to attending:
– Complete and bring along the Application for Installer Training Form. Click here to find an online version.
– Send a copy of your Unvented Cylinder Qualification card or certificate prior to attending.
---
Does a CPD or Heat Pump Installer course sounds right for you? To sign up to attend one of our courses, please call us on 01392 36 36 05 or email courses@omnie.co.uk