Balancing the OMNIE Manifold
IG UFH 26.1
---
Stage 1
On opening, all flow meters are fully closed. The red ring must be turned anti-clockwise to open the isolating valve.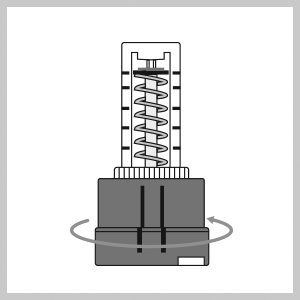 ---
Stage 2
Adjust the flow meter to the correct setting. On our drawings, we specify the percentage open the flow meter should be. For a manifold with different circuit lengths; the longest circuit length would be 100% open and the shortest length would be more closed than the rest, as water will try to travel the path of least resistance.
In order to accurately balance the system, it is recommended that you use a thermal imaging camera to measure the return temperature of each circuit. If a return pipe is warmer than the rest then the flow meter should be restricted more, if a return pipe is cooler than the rest then the flow meter should be opened more.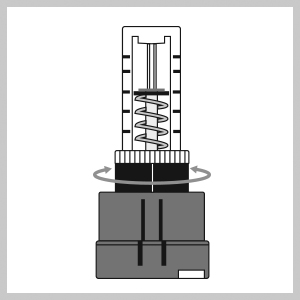 ---
Stage 3
Raise the red ring to ensure that the balancing settings are locked and cannot be altered.