Alpha Innotec Alterra Ground Source Heat Pumps – Product Information
BG HP 02
---
Overview
The new alpha innotec SWCV range of high efficiency variable output ground source heat pumps are MCS certified. They change their heat output to match the demand from the house for comfort and economy. Omie will provide all the necessary hydraulic components for the heating and hot water system in a pack to keep installation simple.
The pumps control valve and electronic controls are integrated in the case. Ancillary equipment like the safety relief valves and expansion vessels are supplied separately. Omnie also supply essential components like strainers and thermal fluids which are listed separately in your quotation.
Our ground source heat pump packs included the necessary horizontal ground array pipe work, manifold chamber and header pipes for in-trench collectors or with just the manifold and header pipework for borehole installations.
The SWCV range is available in the following variants:
SWCV 62H1 –   1.2-5.9kW A++
SWCV 92H1 –   1.7-8.6kW A++
SWCV 122H1 – 2.5-13.5kW A++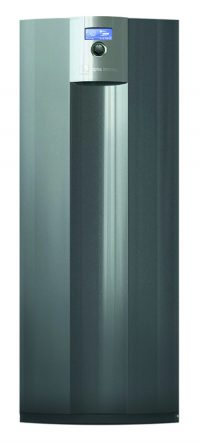 ---
Features - for installers
Pre-assembled unit and fast installation
Compact delivery
High COPs – up to 5
Heat metering and energy-efficient circulation pumps integrated
Optionally available with cooling
Perfect for use with all types of heat sources
Variable Outputs
---
Features - for end users
Low running costs
Low noise levels
Easy to use
Domestic hot water heating
Connect with Alpha web
Optional cooling on request
MCS approved (single phase)