Alpha Innotec Alira Air Source Heat Pumps – Product Information
BG HP 01
---
Overview
The LWD heat pump is available in 3 variants with nominal outputs: (A7/W35)
LWD 50A/SX  – 7.4kW – MCS – Single Phase
LWD 70A/SX –  9.3kW – MCS – Single Phase
LWD 90A – 10.1kW Three Phase
LWD-V 91-1/3 –  2.74kW – 8.2kW – Single Phase Variable output
The LWD heat pump is a monoblock system designed for outdoor operation with an indoor hydraulic module, the two are connected by pipes carrying water. There is no external refrigerant pipework.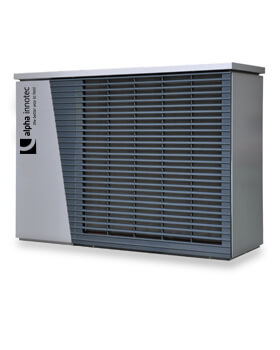 ---
Features - for installers
For installers

Single phase and three phase options
Ground or Wall mounting options
Energy Label Ratings A+ and A++
Simple installation without external refrigeration pipework. F Gas accreditation is not required due to monobloc design
Fast and easy start-up function
Integrated hydraulic components: – Pump, Expansion Vessel, Backup Heater, Controls, Safety Valve
Natural cooling medium R290 (Propane) with low global warming potential
Cooling versions available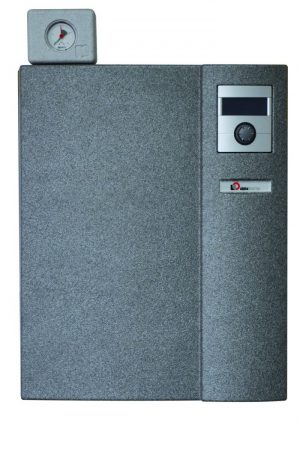 ---
Features - for end users
For end users

MCS models eligible for RHI payments
Extremely quiet in operation at only 47dB(A) @1m
Heating, and domestic hot water with the option of cooling in a single system
PV compatible; requires a control output from a PV inverter to store free energy as heat
Intelligent energy management with time/temperature programs and night time set back.
High operating temperature up to 70˚C so suitable for retrofit radiator systems.
 Internet connected allows remote access via the AlphApp for smart devices
Corrosion protection standard on A/SX models but also optional extra protection to outer cover and internal components for marine environments